Discover more from The Wisdom Project
Read better, think better, live better. Actionable insights for multi-passionate generalists. Lessons from the best books, podcasts, articles and more. 1 value packed email per week.
Starting up & Slowing down
Wisdom letter #2
#1
Do you want to have a startup of your own? Do you know what it takes to be a founder, apart from hard work and loads of VC funds?
Zero to One, is a bible for anyone who wants to take that road.
And if you are not planning to join the startup party but your role affects customers, this book is for you too.
This books explores nuances of business like no other.
I think our biggest take away from the book was to try to answer a very pertinent question - "What important truth do very few people agree with you on?"
Think about it. Try to answer it. The answer of this question will help you go from your own 0 to your own 1.
We have wrestled with this for long, and currently our answer is something like this - "In a world where new content floods people's feeds every moment, where information is cheap and attention is scarce, curation holds more value than creation"
This newsletter is an attempt to validate that answer.
Do checkout the book.
Here's a quick video summary of the book for people who doze off on the second page.
---
#2
Have you ever disagreed with someone?
How different is disagreeing with someone online vs in real life?
With more and more conversations happening online now, its important for us as a society to learn to disagree well online. Disagree in a way that helps both parties grow and learn something from the discussion, not fall into a pit and fight like pigs.
This 11 year old article - How to Disagree by Paul Graham is one the most relevant reads for today's times. In this short article, he explains the 7 stages of disagreement hierarchy, starting from name calling to refuting the central point.
Disagreement can prove to be a critical learning tool if used appropriately.
Given the abundance of it, we might be sitting on a gold mine here.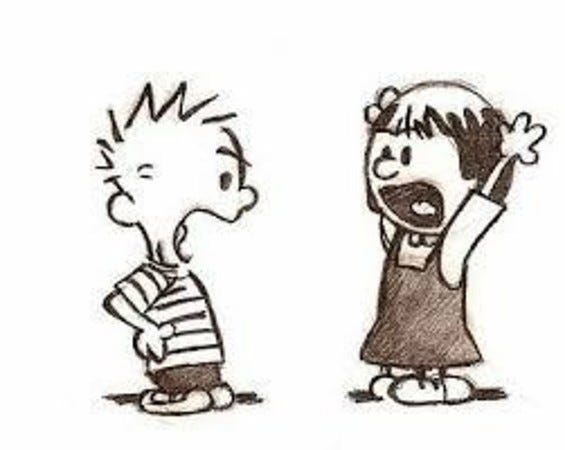 ---
#3
India has evolved at a rapid pace since the '91 reforms and the privatization and globalization that followed.
Cricket in India has also evolved almost in parallel with our economy, as has cricket broadcasting in India. And along with it has grown the "Voice of Indian cricket"- Harsha Bhogle.
In this podcast from 'The seen and the unseen' Listen to host Amit Varma speak to Harsha Bhogle about his wonderful journey covering the much loved sport during this era.
My favorite moment is where Harsha talks about the Indian team of the 2000's being a symbol of Indian middle class values, and how the Indian middle class is a storehouse of values that will keep contributing to the story of India for a long time.
Take a listen: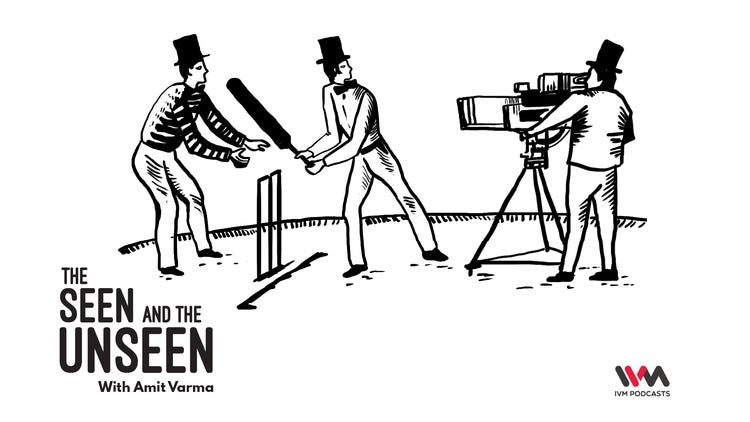 ---
#4
Nostalgia is a beautiful word. It literally translates to a sweet pain for a happy past.
Its a bitter sweet emotion, and story teller Neelesh Misra is its expert proponent.
His 'Slow Interview' series on Youtube is a set of candid conversations, the kind of conversations that we actually want to have with our closest friends but can't because of the busyness of our own lives.
The interviews are long and slow by design. But the thoughts and ideas discussed linger in your mind much after you have watched them. They force you to think about your own journey, to connect the dots looking back, and to relish your roots. Get a cup of your favorite beverage and be ready for some moist eyes.
Episodes with Pankaj Tripathi, Manoj Bajpayee and Anurag Kashyap are really special. Start here:
---
#5
As we sign off for the week, here is a quote worth pondering.
Power - ability to make others do what you want.

Freedom - ability to make yourself do what you want

Yet, so many of us choose power over freedom everyday.

- The Irrational Investor on Twitter
Think about this idea as you pursue your goals this week. Whether you're choosing power or freedom and whether its your conscious choice.
Also, don't forget to hit the signup button to receive this Wisdom Letter directly in your inbox next week.
And if you like what you saw this week, tell someone about it, share this post :)
Ciao
Aditi & Ayush
---
In case you missed last week's wisdom letter , check it out here