Discover more from The Wisdom Project
Read better, think better, live better. Actionable insights for multi-passionate generalists. Lessons from the best books, podcasts, articles and more. 1 value packed email per week.
Stepping Out of the Box
Wisdom Letter #7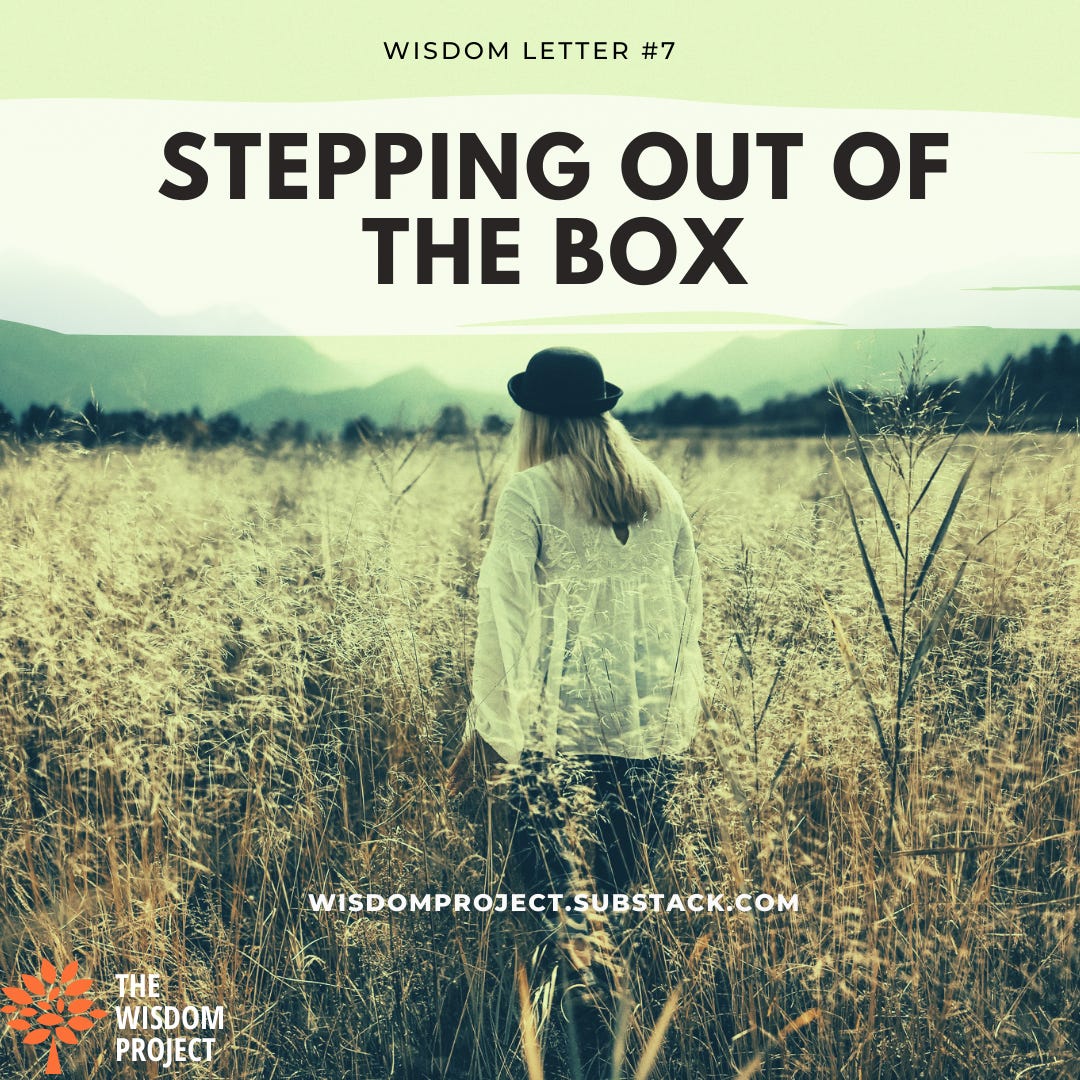 #1
We love to put people in neat little boxes in our head.
We don't like it when they don't follow societal norms, when they go against the grain and do something.
This serves an evolutionary purpose. Our brain craves patterns and its less cognitive load if every new piece of information fits into a previously stored pattern.
But real people are varied, they are unpredictable, irrational, rough around the edges and too misshapen to fit into our boxes.
We are uncomfortable when we see someone not conforming to the role we think they should be playing in society. And this leads us to judge them, and often ridicule them.
And 'we' here is of course society at large. There may be individual aberrations but on aggregate we are a pretty mean and judgemental society.
You don't agree? Lets find out.
What comes to your mind when I talk about a 50 something cricket journalist living in Mumbai.
What if this person lives alone, has never married or had children?
And what if I tell you its a woman?
Sharda Ugra checks almost all boxes when it comes to breaking gender stereotypes and not conforming to 'roles' that society expects of her.
She is a female cricket journalist from India, started out in the late 80's early 90's when the gender disparity in the field was at its peak.
In this piece for The Scroll, she talks about being a woman cricket journalist in India and staying blissfully single. Not succumbing to the 'norms' of society around marriage and children.
The beauty of her writing lies in the calm, stoic simplicity of it. She's not a rebel, she's not against the institution of marriage, she doesn't feel oppressed by the weight of expectations. And most of all, she beautifully explains the difference between aching loneliness and solitary calm.
Read her piece
(17 mins)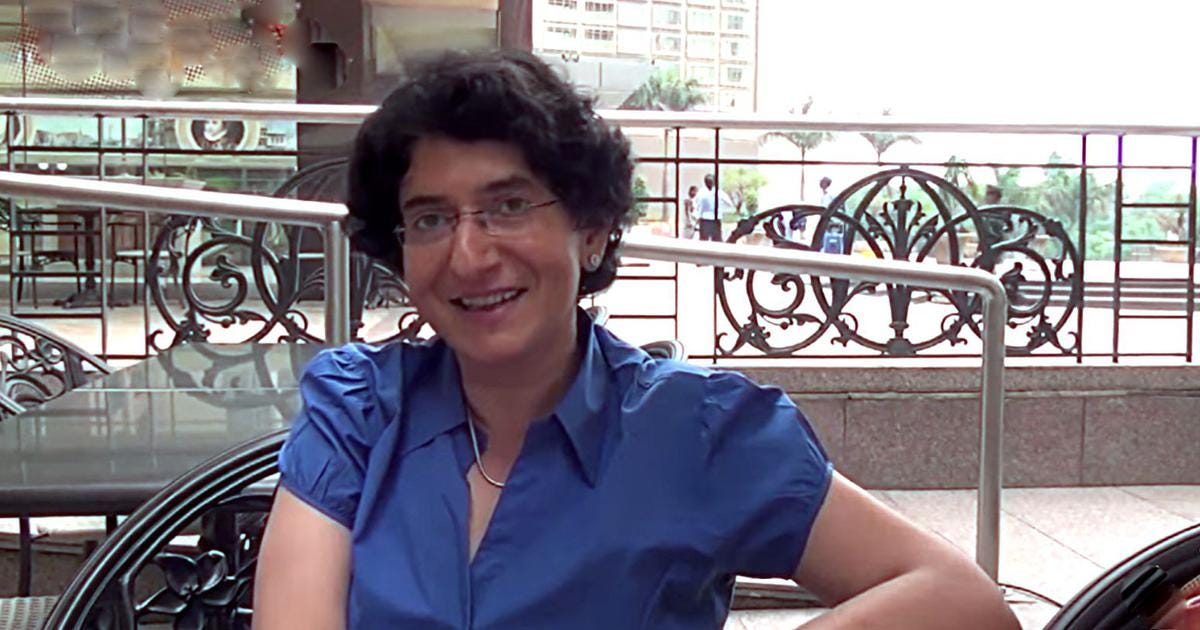 ---
#2
Tribalism is inherent to our reptilian brain.
Tribalism gives rise to the mob culture we often see around us. Large mobs going after defenseless individuals is the ultimate survival strategy of the brain. It makes sure that those who conform will always live.
But what happens to those who don't conform? They become easy targets, vulnerable to being attacked en masse.
How do they survive the mob? How do they deal with the bullying and the harassment?
Monica Lewinsky in her Ted Talk, talks about the price that such individuals have to pay for being easy targets to mobs online and offline.
Of course, Lewinsky herself was a victim of large scale character assassination and bullying almost 2 decades back when her affair with Bill Clinton was revealed to the public. Her story in the aftermath of the affair is gut-wrenching.
(22 mins)
---
#3
For generations the rise of women in the corporate world has been limited by the proverbial glass ceiling. They used to get promotions and rise to a certain level, but hardly ever did they make CEO.
But in recent times we have seen a boom in the number of female CEOs in our corporate landscape.
Did the boardrooms suddenly get rid of all their gender biases? Have we finally broken stereotypes right at the top of the corporate ladder?
This podcast from Freakonomics radio discusses an interesting phenomenon called 'The Glass Cliff'. This essentially means that women are made in-charge of companies when all else has failed and the board believes that the company is about to go under.
Effectively the boards are pushing the women CEO off a proverbial cliff.
Now that is some hypothesis.
They talk to Carol Bartz, former CEO of Yahoo!. One of the interesting quote by her in the episode is where she says
"I don't believe a female is ever hired as C.E.O., especially from the outside, for the reasons that she was the absolute number-one pick. I believe if they had found what they consider the perfect male, they would have taken the perfect male"

-Carol Bartz, former Yahoo C.E.O
Take a listen
(53 mins)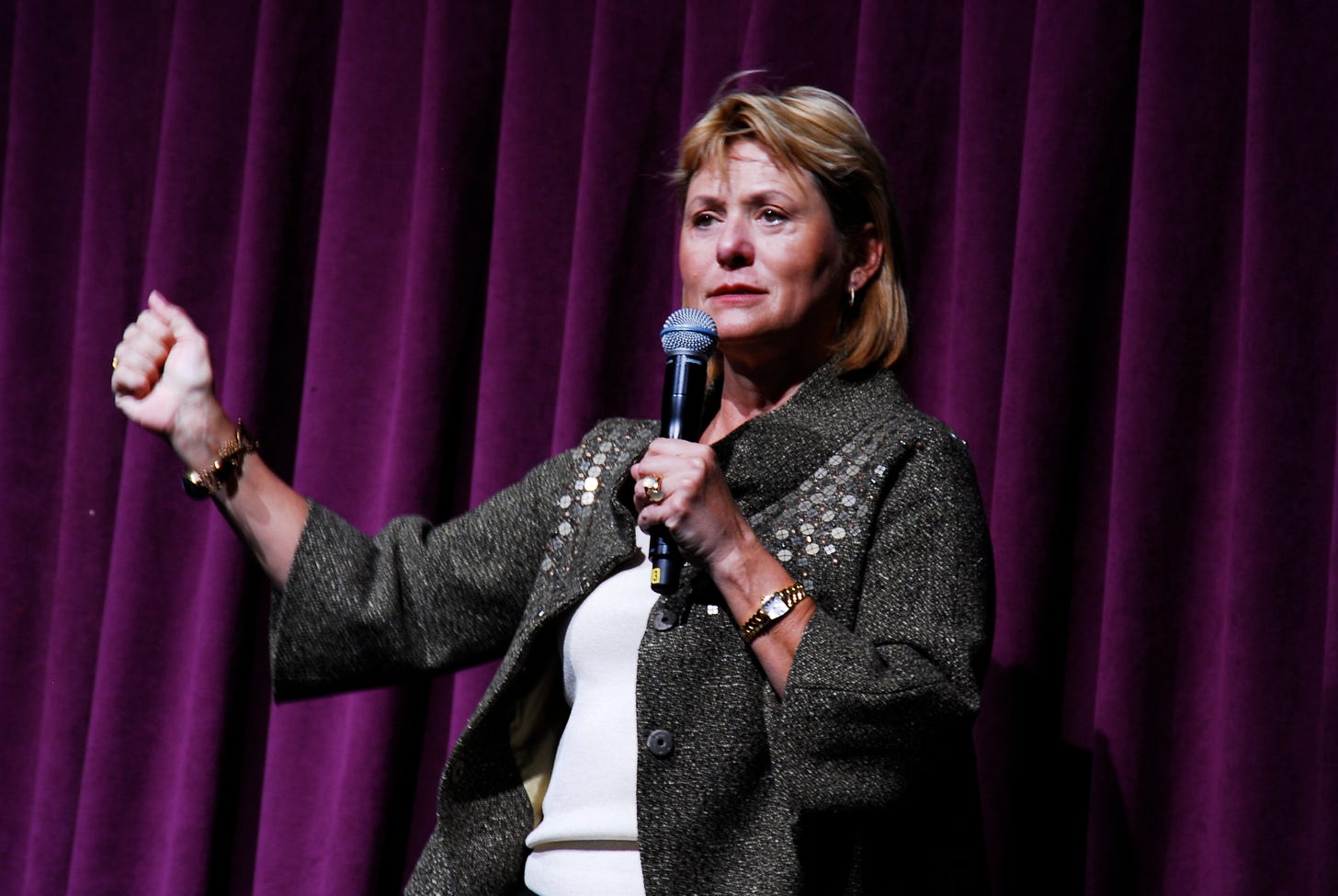 ---
#4
So what happens when a 33 year woman from India, who is a wife and a mother, gets a scholarship to do her post grad in the UK?
How does her inner circle react? How do her friends and family react to the opportunity and her decision to move across the world to study.
In this awesome Twitter thread @Full_Meals talks about her decision, the reactions she got to the decision and how she dealt with the reactions. The responses she gets are also worth a read, worth going down the Twitter rabbit hole to read the whole thing.
Start here—>
---
#5
Signing off for the week here's a quote worth thinking about
You never really understand a person until you consider things from his point of view…

Until you climb inside of his skin and walk around in it

— Atticus Finch, To Kill A Mocking Bird by Harper Lee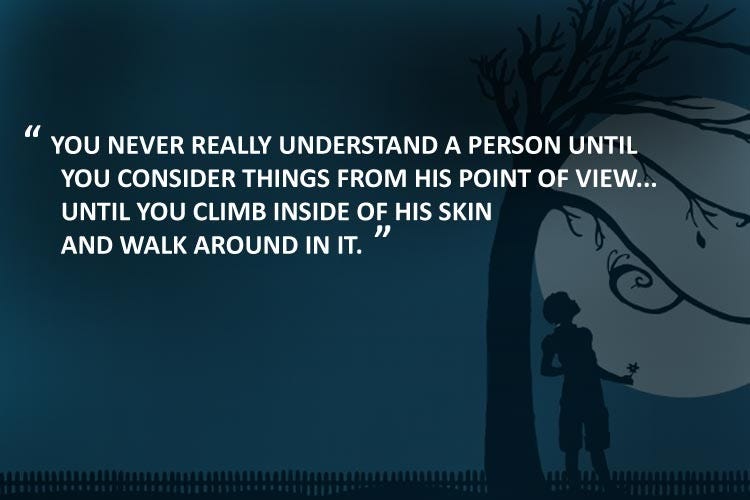 Think about this as you meet people who are different from you.
It is important to remember that there is so much more to them than we will ever know. We have no idea of their struggles or triumphs, their wins or losses or the experiences that have shaped them.
We may not be able to climb inside their skin and walk around in it, but we can definitely have more empathy.
As they say, everyone is nice when you finally see them.
Think about it.
And don't forget to hit the subscribe button below to receive this Wisdom Letter directly in your inbox next week, it will help you spend your Sundays wisely.
And if you like what you saw this week, tell someone about it, share this post :)
Ciao
Aditi & Ayush
---
Related:
The Last Among Equals — Wisdom Letter #27 
---
This was Wisdom Letter #7. In case you missed last week's letter, check it out here- #6 its called "The Story That Rhymes".
And if you're wondering why we are doing this project, what is the point of it? checkout the intro post, it might make some sense!