Discover more from The Wisdom Project
Read better, think better, live better. Actionable insights for multi-passionate generalists. Lessons from the best books, podcasts, articles and more. 1 value packed email per week.
The Spirit of Sport (Revisit)
Wisdom Letter 55 | Of Hope, Grit & Glory
Hello and Welcome to The Wisdom Project — Your weekly dose of human curated wisdom in a world full of algorithmic noise.
As the planet desperately tries to get back up on its feet, it looks up to the world of sport to lead this recovery.
Sport gives us hope in these gloomy times. It also gives us inspiration to fight, to improve and to become the best versions of ourselves.
As various sporting events kick-start around the world within bio-bubbles and in front of empty stadiums, we thought this was a good time to revisit an earlier post we had written about the spirit sport.
We had published this right after Kobe Bryant's sudden death back in February, there are stories from across sports and a special piece about Bryant at the end. Hope you like it.
Read on and enjoy.
---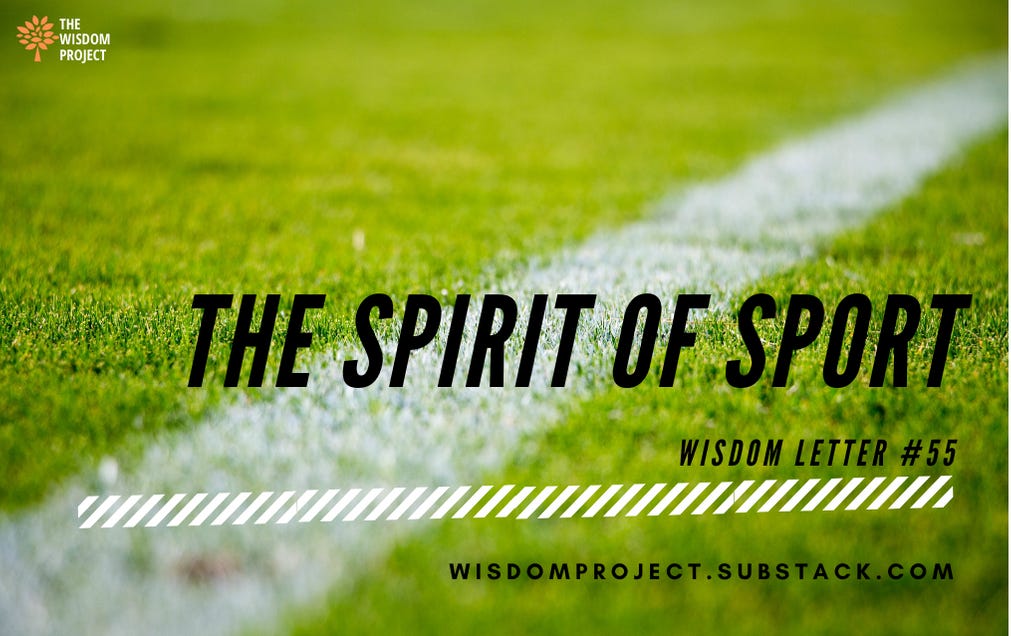 Do you play a sport?
Have you played a sport in your youth? Or maybe in your childhood?
Its common wisdom that playing a sport regularly is the best way to stay fit. It forces you to move your body, burn the calories while you're still having a lot of fun. But there's more to playing sport than just physical fitness, and there's a lot to learn from sport that applies to our own personal improvement and wisdom as well.
Last week after the tragic death of NBA star Kobe Bryant in a helicopter crash, tributes started pouring in for the man from all over the world and from people from all walks of life.
We do no follow professional basketball and are unaware of the intricacies of the game. But on witnessing the deluge of emotion for the man from across the world we realized that the greatness of sport lies in its beauty to lift us individuals from being mere mortals made of flesh and blood into intangible and immortal ideas of super human ingenuity and capabilities.
Sport is the ultimate test of our abilities, both physical and mental. Its the test of our skill and character, of our courage and fortitude. Its the living, breathing, physical manifestation of all of human knowledge and WISDOM.
Today, we look at stories, lessons and wisdom from sport.
---
#1
The Making of Chintu
There's a small, unassuming, humble railway colony in the city of Rajkot called Kothi compound, and it has given us an equally unassuming and humble cricketer called Cheteshwar Pujara.
Pujara's cricket is not as edgy and flamboyant as his contemporaries, it almost seems like from a different era. But its perhaps more effective and efficient than anyone else. At least in Test match cricket. His batting is the reflection of his temperament- gritty and determined, which is the result of his upbringing.
This feature story by the Indian Express last year, after India's historic test series win against Australia, in Australia, traces the roots of Cheteshwar Pujara who played a major role in getting India the victory.
Its a story as much about his father Arvind, as its about him. It exemplifies the courage, determination and sacrifice required to be professional cricketer in India, especially if you are not from an economic well-off background.
It also highlights the tough choices made by the father-son duo, for Cheteshwar in sticking to a style of play that was fast losing relevance in the eyes of the lay cricket fan. And for Arvind, in making compromises with his government job to support his son's cricket career. Add to that the struggle and pain they both had to go through with the cancer that Cheteshwar's mother succumbed to.
Its a well written, enlightening story, makes you appreciate the steely resolve that Pujara plays his game with.
Check it out—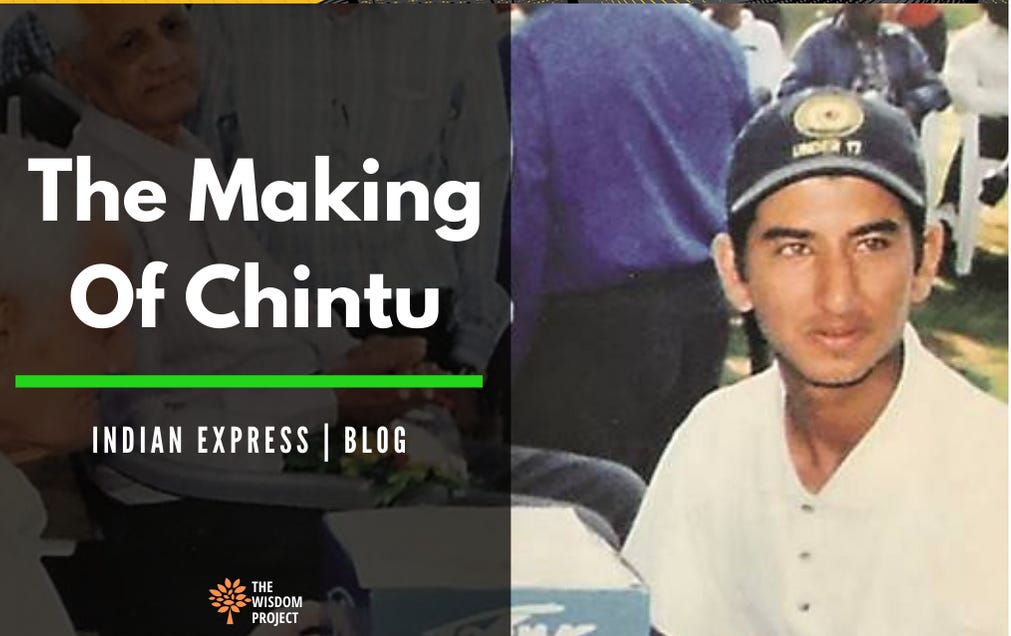 ---
#2
A Letter to young Pete
If you watched tennis in the 90's you would remember there was no rivalry bigger than that of Pete Sampras and Andre Agassi.
Sampras dominated most of the matches, but Agassi always gave him a scare. Sampras was the original G.O.A.T and Agassi was the ultimate underdog. The rivalry always made the game greater than the sum of its parts.
Sampras talks about this rivalry in a piece he wrote in 2015 for Players Tribune. 13 years after his retirement.
Its a beautifully written piece looking back at his whole career. Its in the form of a letter to his 16 year old self right before he turns pro. He is reflecting on the major events of his career and giving practical advice in how to manage his health, the media attention, and even how to turn around losses that were critical.
My favorite part of the article:
…Be aware of what you're eating. There will be times when you wake up in the middle of the night before a match craving crazy things like hamburgers and pizza. It's because your body is missing something. If you ignore those cravings and don't figure out what your body needs (and it's definitely not burgers or pizza), you'll get on the court the next day and fall flat.

This will never be more apparent than at the 1996 U.S. Open. You'll face Alex Corretja in the quarterfinals, and in the fourth set, you'll run out of gas because you didn't eat properly before the match. You'll need a boost, and you'll reach for a can of Coca-Cola. That's not the answer. All that's gonna do is make you throw up on the court during the fifth-set tiebreaker. You'll go on to win the match, but believe me, it won't be fun (although everyone else will love the drama)…
There's a lot to learn and apply in this even you're not a professional tennis player.
Check it out—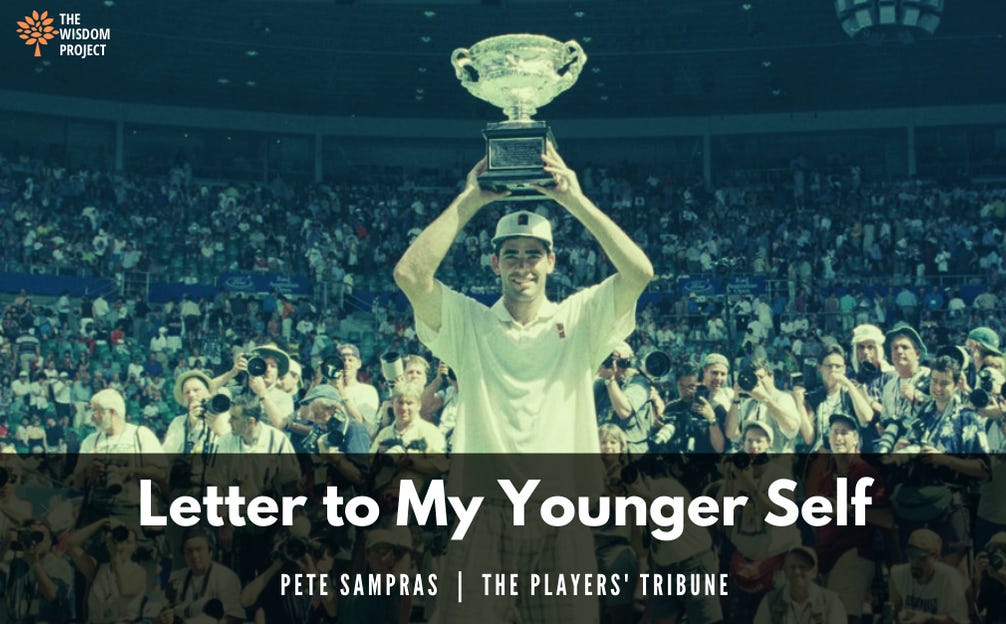 ---
#3
The Test of Life
Yuvraj singh is the comeback man of Indian cricket. He has perhaps made more comebacks into the Indian team than any other player. But the most important comeback he ever made was the one from the dark pits of cancer.
He was the man of the tournament during India's world cup win in 2011. During that tournament, while was dominating opponents out on the cricket field, he was struggling with cancer back in the dressing room. Jut that he did not know it to be the dreaded disease back then.
The hunger to perform and to win the cup for his country outweighed the pain and suffering that he was going through at the time. Its an unbelievable story of passion and perseverance and its described beautifully in his book "The Test of My Life"
The book also presents his fight against cancer, the lowest periods in his life where he was dealing with chemotherapy and the uncertainty and pain that the disease brings with itself.
Its a light read, written in simple language and you almost feel like you are sitting with Yuvraj listening to his story in a cafe somewhere. Its a story of struggle, pain, grit, determination, its the story of his fight against the ultimate enemy, but most of all, its a story of hope. Check it out—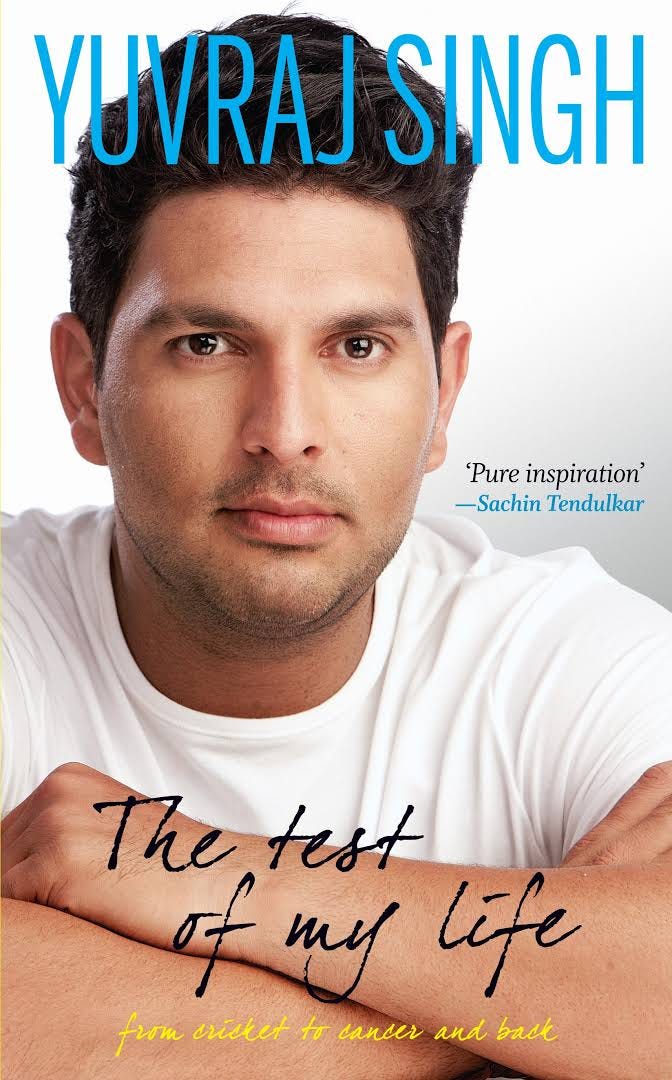 ---
#4
The Mamba Mentality
Obsession is a word you would associate with Kobe Bryant. Obsession and domination. And its not just about basketball. It can be seen in every area of his life.
His untimely death is a good reminder to us all, about the fickleness of life. About how the God of Death is dispassionate and ruthless. How even the best of us, can succumb to it in an instant and all our plans and strategies can go to the dust with our flesh and blood.
His Glory is a good reminder of that the old adage — "Its not about the years in one's life but the life in one's years". Bryant perhaps lived a lot more life in his 41 years than the rest of us can live in even a 100.
There are plenty of eulogies being written about him since last week, but the 2016 feature story that ESPN wrote, at the end of his professional career stands out as some of the best piece of writing about the man.
A passage from the piece feels hauntingly accurate in light of recent events:
…He became obsessed with the legend of Achilles, the warrior from Greek mythology who chose a short life that would be remembered of eternity over a long life of little consequence..
The piece is very well written and at no point reads like hero worshiping. We see the flaws in the man as much as we see his greatness. His troubled relationships, both personal and professional tell us that he was a conflicted personality. But his obsession to create a lasting legacy stands out throughout.
Check it out—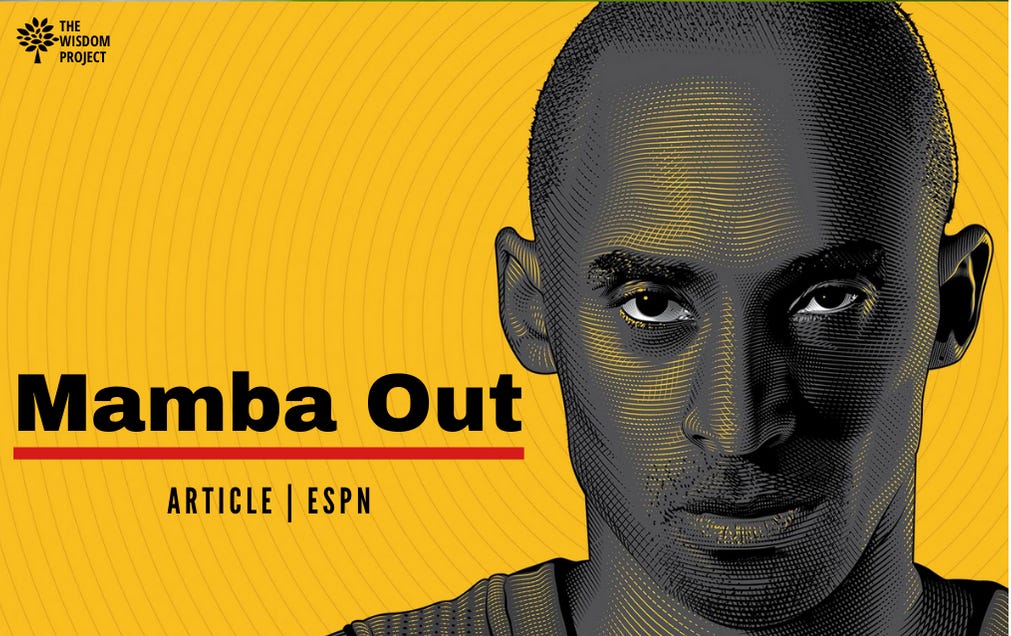 Pair the article with this video of the great man talking about his work ethic and a winner's mindset. Its 11 minutes of pure gold.
---
#5
Signing off for the week, here's a quote worth pondering
I've missed more than 9000 shots in my career. I've lost almost 300 games. 26 times, I've been trusted to take the game winning shot and missed. I've failed over and over and over again in my life. And that is why I succeed.

—Michael Jordan
Success comes from a deep desire within to keep going even after repeated failures. Success is not the opposite of failure, its the byproduct of many failures in the relentless pursuit of excellence.
Think about it.
---
Thank you for reading.
We are asking our readers for advice on how we can improve. We want your honest inputs, so please take out some time and fill this form, it will mean a world to us.
One more thing, if you have an itch for a side project of your own, but you are having trouble kicking things off, let us know, we might be able to help. We have been doing this project for a year now, and have gotten better at getting things done and executing our ideas.
We would be glad to help you out. Just reply to any of our mails, or message us on Whatsapp.
---
This was Wisdom Letter #55. In case you want to revisit any of the previous 54 letters, checkout our entire archive.
Tell a friend about The Wisdom Project, spread some wisdom :)
Ciao
Aditi & Ayush
---
Disclaimer:
None of the links that we share here are affiliate links. We don't intend to make money off of your purchases of any books or products that we recommend. These are honest recommendations that have worked for us and we share them without any ulterior motives.