Discover more from The Wisdom Project
Read better, think better, live better. Actionable insights for multi-passionate generalists. Lessons from the best books, podcasts, articles and more. 1 value packed email per week.
A toolkit for Wisdom
Wisdom Letter #53
Hello and Welcome to The Wisdom Project — Your weekly dose of human curated wisdom in a world full of algorithmic noise.
Today's post is part of a series where we look at some of our favorite creators on the internet, our most trusted sources of wisdom. These tools make up our toolkit for wisdom and we hope you will love them as well.
So lets dive in.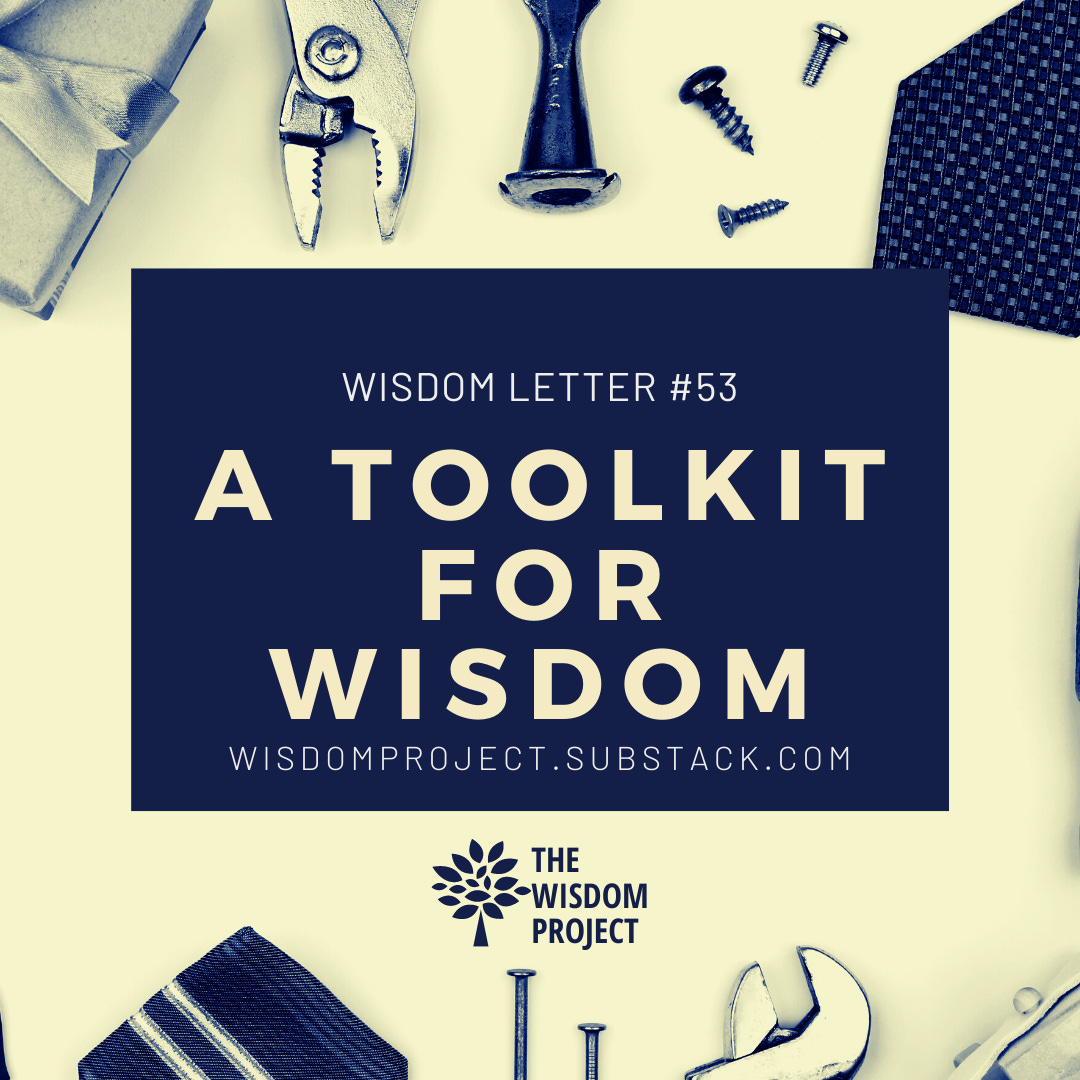 ---
#1
Crash Course
This is a great Youtube channel for structured learning of new concepts. Their course on world history is exceptional. Its interesting, funny and educational all at the same time.
Check it out—
---
#2
Seth's Blog
Seth Godin is a master marketer, entrepreneur, and author of many books.
He has been writing a daily blog for more than a decade now. His posts are short, sweet and packed with insight on the world around us.
He's a genius in his ability to put so much wisdom is so few words. His most popular post is one from 2018 where he talked about the value of building systems. Check it out if you haven't already—
---
#3
The Joe Rogan Experience
Joe Rogan is the most popular podcaster in the world. He signed an exclusive deal with Spotify worth millions. That's unheard of in podcasting.
Almost every episode of his show is insightful, irreverent and funny. And he doesn't shy away from touching controversial topics or doing crazy stuff on the show. Most famously, Elon Musk smoked a joint with him live on the show, and Tesla stock derailed the very next day.
Our personal favorite is his interview with Naval Ravikant. Its a phenomenal conversation between two great modern thinkers.
Check it out—
---
#4
Stratechery
Ben Thompson's newsletter is about strategy in the media and tech industry. That's why the weird name. Its commentary and analysis on the events in the tech industry and impact of the internet on society at large.
His concept of aggregation theory is a mind-blowing framework of thinking about how the internet is disrupting every industry.
His latest commentary on the app store monopoly being exercised by tech giants Apple and Google is a very nuanced take on a highly polarizing issue.
Checkout this latest post—
---
#5
Thibaut on Twitter
Thibaut(@kpaxs) is pseudonymous account on Twitter writing epic stuff.
His tweets are often short but packed with great value and wisdom. Checkout his thread titled — "Some guiding principles for a good life:"
---
Thanks for reading.
Hope you found this assortment of sources useful.
Also checkout the previous post in this series — Tools For Wisdom | Wisdom Letter #42
We are asking our readers for advice on how we can improve. We want your honest inputs, so please take out some time and fill this form, it will mean a world to us.
One more thing, if you have an itch for a side project of your own, but you are having trouble kicking things off, let us know, we might be able to help. We have been doing this project for a year now, and have gotten better at getting things done and executing our ideas. We would be glad to help you out. Just reply to any of our mails, or message us on the Whatsapp number below.
---
If you have been forwarded this email, or if you are reading this on the web, please consider subscribing to receive a wisdom letter in your inbox every week.
Not an Email person? Subscribe to The Wisdom Project on Whatsapp to receive shots of wisdom directly on your phone.
Or 'Like' us on our Facebook Page. We will be in your feed and stories with byte size pieces of wisdom.
This was Wisdom Letter #53, to read the previous 52 wisdom letters checkout our entire archive.
Wisdom is like love. It spreads when you share it with someone. Tell someone about this post and spread some wisdom :)
Love,
Aditi & Ayush