Discover more from The Wisdom Project
Read better, think better, live better. Actionable insights for multi-passionate generalists. Lessons from the best books, podcasts, articles and more. 1 value packed email per week.
The Forgotten Flu
Wisdom Letter #56 | The Anti Viral - September
Hello and welcome to The Wisdom Project, your weekly does of human curated wisdom in the world full of algorithmic noise.
Today lets take a look at the rampaging pandemic and what we can do clear our heads and think better about COVID 19.
This is a curation of some stuff we are reading, watching and listening to make better sense of this crazy virus, with some stories in the context of the forgotten flu of 1918—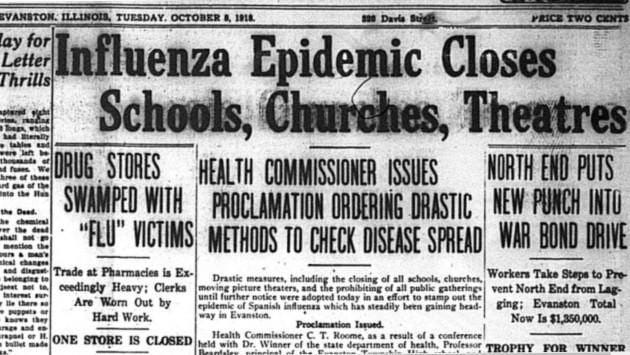 ---
What we are watching—
---
What we are reading—
How to Deal With the Anxiety of Uncertainty | Wired
The 1918 flu is still with us | Washington Post
---
What we are listening—
The 1918 "Spanish" Flu transformed the world in more ways than we can conceive.
It didn't get as much attention as it deserved because it coincided with the end of the great war. And that meant large scale media censorship across countries just to keep the popular morale up.
It seems the world was so preoccupied with fighting with itself that it just didn't have the energy to fight a deadly but invisible enemy.
Yet, the flu of 1918 killed close to 50-100 million people. It affected the realms of arts, technology and politics. It spread from Bombay to Vienna, and it also possibly infected the American president Woodrow Wilson as well as Indian freedom fighter Mohandas Gandhi.
This podcast from Radioloab goes deep into the stories of the 1918 flu. This is history and science journalism at its best —
Dispatches from 1918 | Radiolab
---
Signing off for the weekend, here's a message from 102 years ago that might help you avoid the current deadly virus—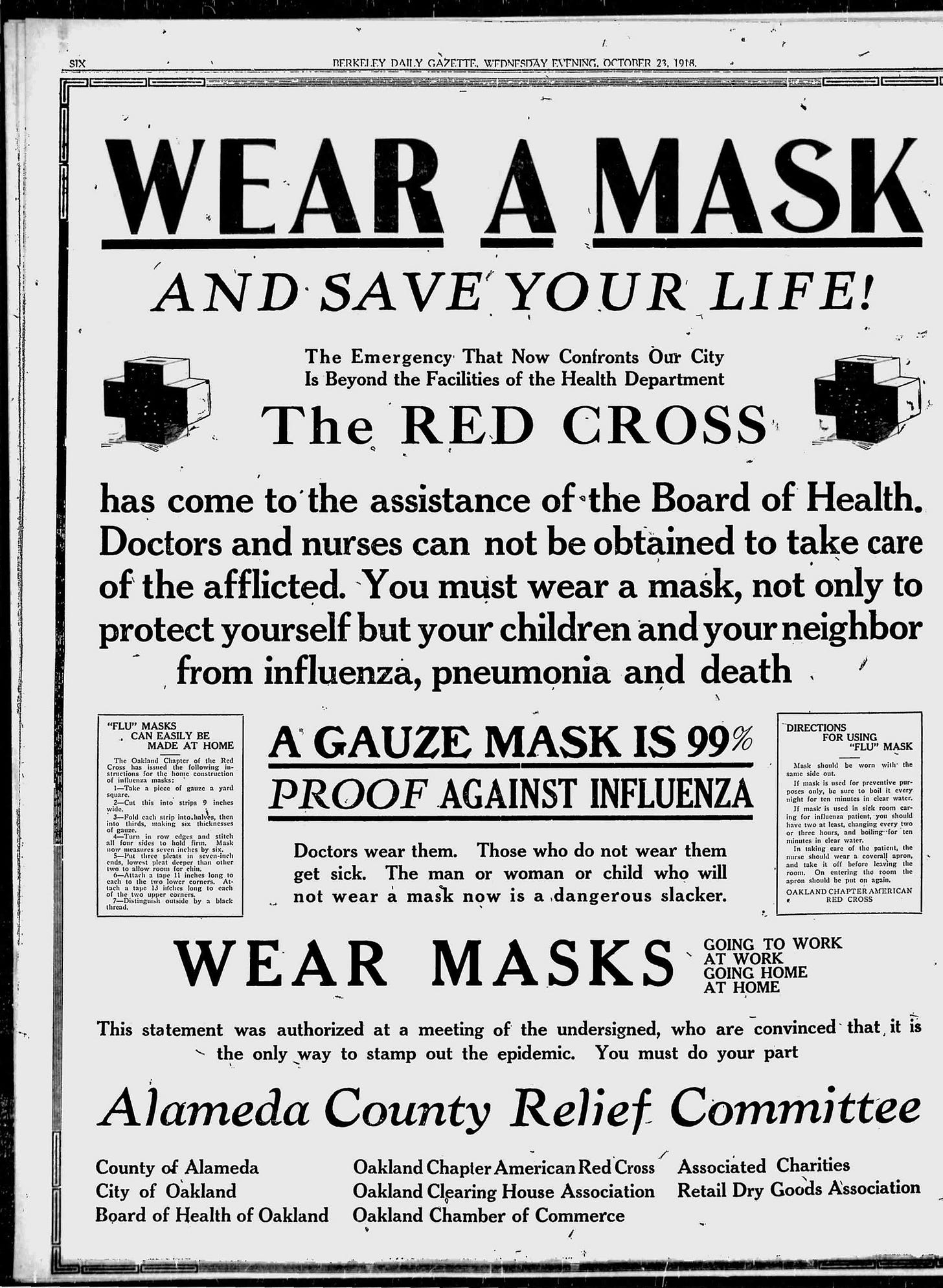 ---
Thank you for reading.
Checkout older Anti-Viral posts from June, April and March.
Hope you liked today's post, if there are any improvements we can make do let us know by replying to this. We love listening to feedback.
This was Wisdom Letter #56. In case you want to revisit any of the previous 55 letters, checkout our entire archive.
Tell a friend about The Wisdom Project, spread some wisdom :)
Love
Aditi & Ayush
---
Disclaimer:
None of the links that we share here are affiliate links. We don't intend to make money off of your purchases of any books or products that we recommend. These are honest recommendations that have worked for us and we share them without any ulterior motives.