Discover more from The Wisdom Project
Read better, think better, live better. Actionable insights for multi-passionate generalists. Lessons from the best books, podcasts, articles and more. 1 value packed email per week.
Decide And Conquer
Building My Best Self | Wisdom Letter #14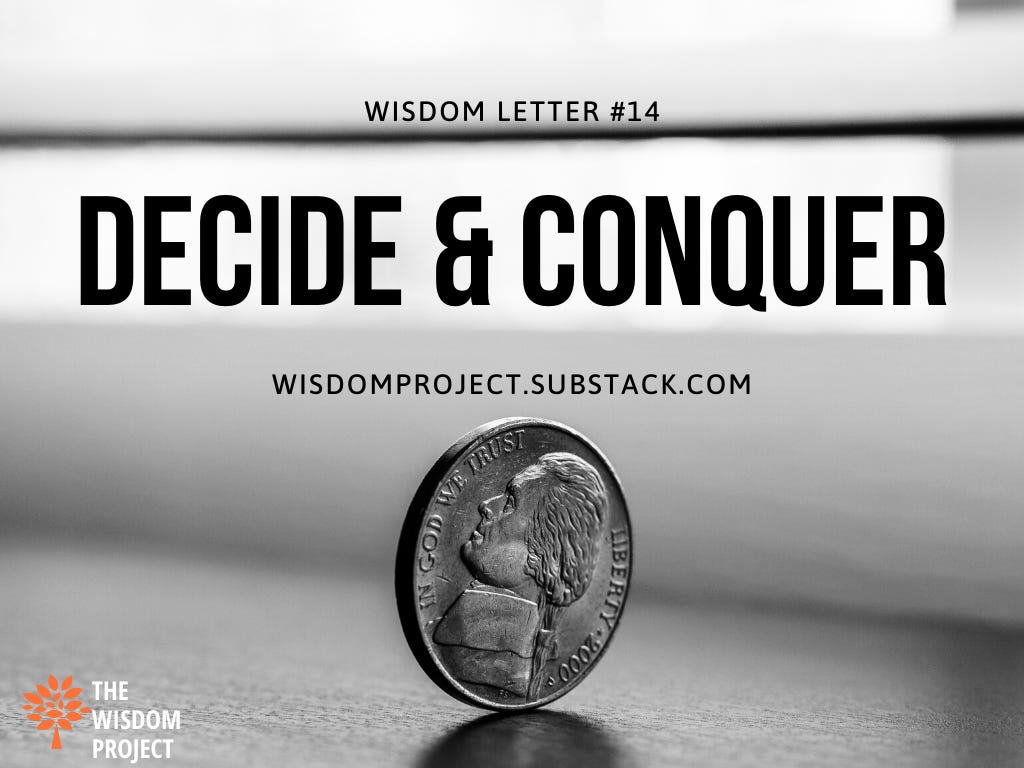 How do you decide anything?
Okay that's kind of vague.
How do you make decisions about the big things in life?
Things like a major job switch, or the decision to get married(or not!), or when to have kids(or not!).
Do you have systems in place for such major life altering decisions? Or do you go by your gut?
And what about the smaller, lower stakes decisions that pop-up everyday. Like what to eat today, or where to go for your next vacation, or what to do with the pile of money rising in your bank account?
Some psychologists say that we take approximately 35000 decisions in a day.
Yes! that's a lot.
Rather than getting overwhelmed by that number, its important to realize that most of the decisions in our daily lives are taken subconsciously. Our conscious mind has no idea about them, yet such decisions end up having more impact in our lives than we can imagine.
And then there are the conscious decisions that we take, we know all too well about them, yet very few times do we stress test them before making them. Even if we spend a lot of time thinking about a decision, its often time spent to think about the immediate first order consequences of our decisions, not so much on their long term second order consequences.
And once you have taken a decision consciously or subconsciously, how do you know if it was indeed the right thing to do? How do you judge a decision in hindsight? More importantly, should you even judge a decision in hindsight? And if not, how do you learn from your mistakes?
Its a tricky space I can see, and there are no perfect answers. Lets try and get some wisdom around decision making.
---
#1
Our Biases
Biases live in our minds just as much as neurons live in our brains.
We may feel that we are perfectly rational beings free of all biases, but that feeling itself comes from a bias we have about ourselves. We can call it overconfidence, or ego, or delusion depending upon how strong the feeling is!
Once we acknowledge that we have biases, we can then go about studying them and identifying them when they start to hamper our decision making.
Psychologists and economists have identified numerous biases that affect all of us. They have labelled them in highly-technical language that can get a bit overwhelming.
In this blog post James Clear talks about the 5 most common types of biases that impact all of us. This is not an exhaustive list, but it is essential to get started.
(8 mins)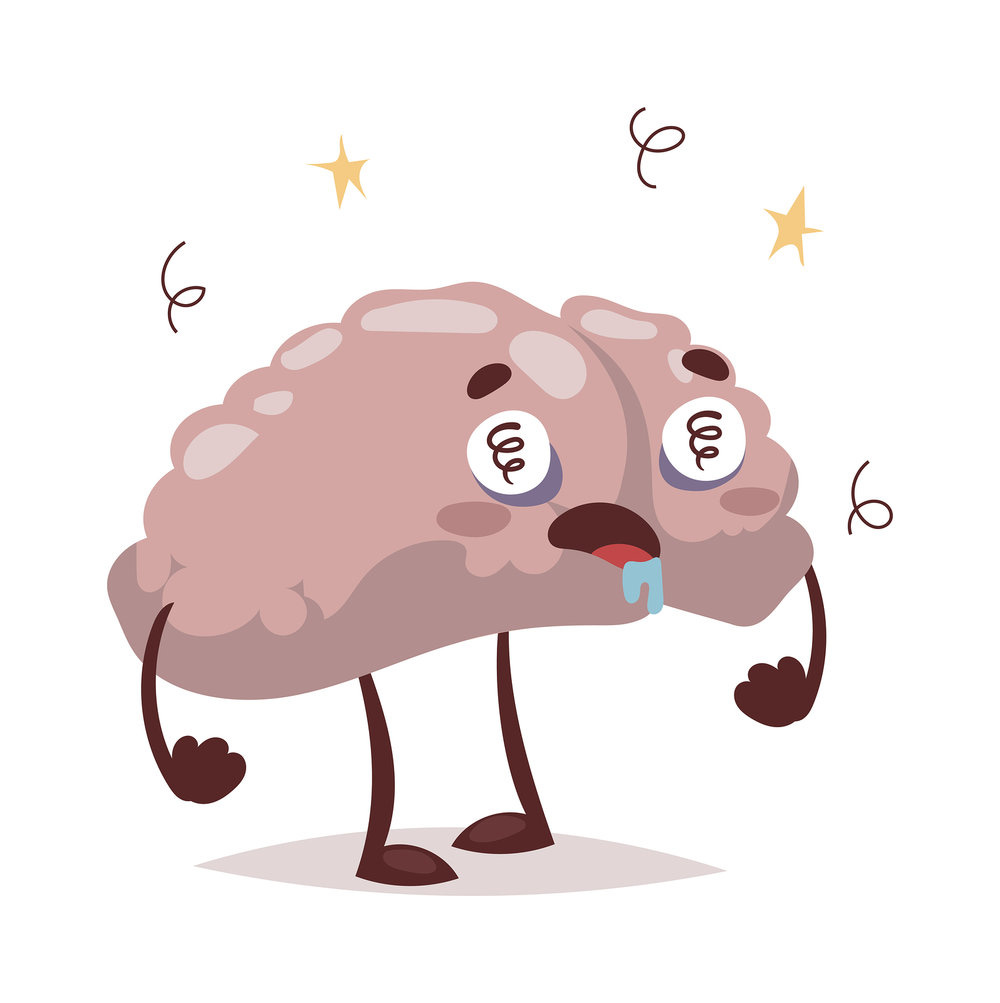 ---
#2
Is decision making an art or science?
Decisions can be made via the gut, or via a simple two list system of 'pros' and 'cons' or by involving complex algorithms and loads of data.
There has been a lot of research around decision making in the last 200 years and the scientists would have us believe that it is a science.
But the uncertainty around the results of decisions, and the fact that sometimes bad decisions lead to good outcomes and good decisions lead to bad outcomes, tells us that decision making is more of an art than science.
In this long form article for The New Yorker, writer Joshua Rothman argues that the decisions we make are not just about what we want to do, but also about who we want to be.
They end up defining the kind of person we become, they are the expression of our current personality and our future aspirations. In that sense, decisions are more art than science.
The article starts with the hilarious instance where Charles Darwin is trying to make a decision about his marriage in the year 1838! Some decisions haunt the best of us.
Check it out—
(20 mins)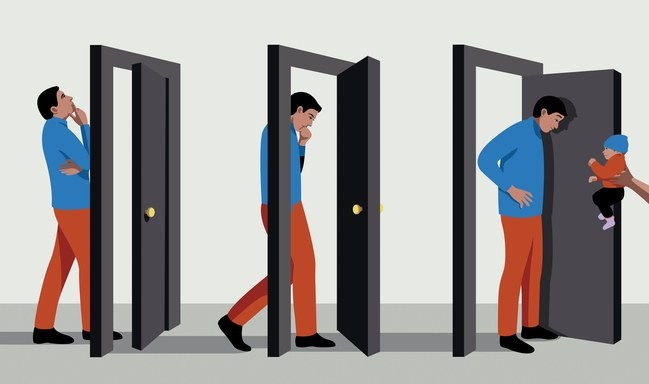 ---
#3
Ray Dalio of Bridgewater Associates says that algorithmic decision making is coming at us faster than we can imagine.
Yes, algorithms, running on computers to make decisions for us.
Come to think of it, we already have algorithms deciding what is shown in our social media feeds. There are algorithms that trade in the financial markets. And soon we will have algorithms driving cars. In a technology intensive world, algorithms take more decisions today than ever before in history.
But what Dalio is talking about is our personal decision-making augmented with algorithms. He argues that human emotions prevent us from making rational decisions. To mitigate this, we must rely on data and algorithms.
This methodology has helped him build the largest hedge fund in the world. Making more money in the last quarter century than any other hedge fund.
Whether we use algorithms embedded in computers for our personal decision making or not is still debatable, but there is definitely a case for being more data driven and systematic in our decision making process.
The best way to fight our internal biases is to have preset algorithms that guide us in taking critical decisions in life.
A simple example of this can be an automated financial plan. So whenever we have some surplus money to invest, we have preset research backed methods that we can follow to deploy that money instead of making ad-hoc plans in the moment where the probability of making mistakes is higher.
Checkout Ray Dalio's Ted Talk where he talks about radical honesty and algorithmic decision making—
(16 mins)
---
#4
We take decisions based on incomplete information.
The nature of the beast is such. The future is random and uncertain, and the world is a complex system made up of infinite players providing infinite inputs resulting in outcomes with infinite permutations and combinations having varying degrees of probability.
That's too much for our brain to fathom.
How then, does anyone take rational decisions ever.
Yes, we can acknowledge our biases and try to factor them in. We can also have preset algorithms that help us make important decisions. But we are still bound to make mistakes sometimes just because we don't know all the facts before hand.
The best that we can do is maximize the probability of positive outcomes.
Annie Duke is a former Poker champion and current business consultant. In her book 'Thinking in Bets' she tries to bring the best insights from poker into our everyday decision making.
She argues that life is more like Poker than Chess. While chess is a closed system with limited permutations and combinations of moves, poker is full of randomness and variability closer to what we see in real life.
Its an interesting take on decision making. And more importantly I think this attitude is very important, to see every decision we take as a bet. It can come off big time. Or it can go bad as well. There is a probability assigned to each outcome and our job is to assess those probabilities to the best of our understanding.
The better we get at assessing probabilities, the better we will get at making decisions.
Its wonderful storytelling full of humor and useful insights. Its a must read.
Check it out—
(288 pages)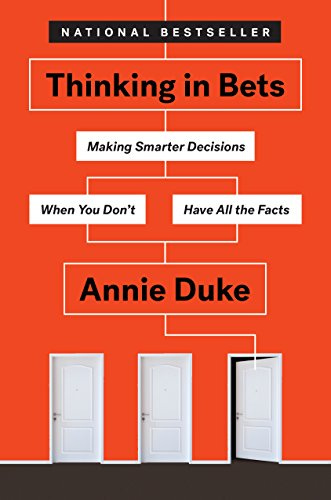 Annie Duke's podcast with Shane Parrish is good to get you started before the book, check it out.
---
#5
Signing off for the weekend here's a quote worth thinking about—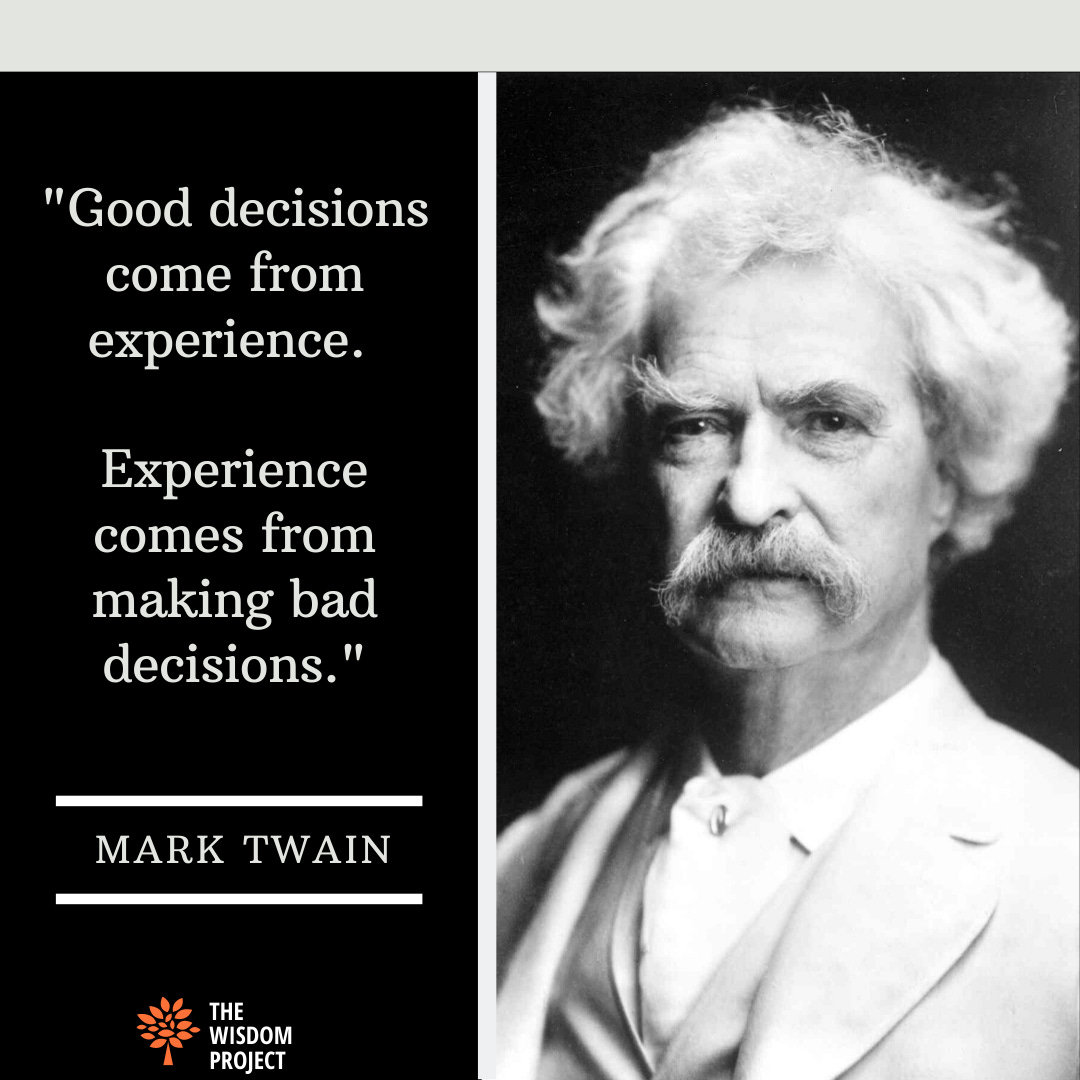 Good decisions come from experience. Experience comes from making bad decisions

— Mark Twain
Yes, we all make bad decisions, and we will always make bad decisions. In fact, I bet we make more bad decisions over our lifetimes than good decisions.
Its not about getting every decision right, its about learning as much as we can from the bad ones and ensuring higher probability of good ones going forward.
An important way to learn from bad decisions is to learn from bad decisions of other people without having to make them ourselves.
That's why we believe in a multidisciplinary approach to pursuing wisdom. Where we get to absorb experiences and learn from people of varying fields such as psychology, investing, and even poker!
Think about it.
---
If you liked what you just read, hit the subscribe button below to receive this Wisdom Letter directly in your inbox next week. It will help you spend your Sundays wisely.
And if you are already a subscriber, please hit the heart icon at the bottom of this post to show us some love.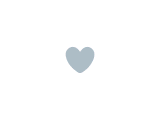 Wisdom is like love. It spreads when you share it with someone. Tell someone about this post and spread some wisdom :)
Ciao
Aditi & Ayush
---
This was the 2nd post in a series we are calling 'My Best Self'. If you enjoyed this you don't want to miss the next two.
And in case you missed out last week, checkout last week's wisdom letter, we spoke about Habits last Sunday — What The Habit!
If you are not sure how to consume all of the content we have shared here, checkout the 'how-to' post we wrote — Navigating Rough Seas
We made public lists of all the content we share for ready reference. Check them out—
Books as Amazon Public Wish-list
Articles as Pocket Recommendations
Videos as YouTube Playlist
---
This was Wisdom Letter #14. In case you want to revisit any of the previous 13 letters, checkout our entire archive.
And if you're wondering why we are doing this project, what is the point of it? checkout the intro post, it might make some sense!
---
Disclaimer:
None of the links that we share here are affiliate links. We don't intend to make money off of your purchases of any books or products that we recommend. These are honest recommendations that have worked for us and we share them without any ulterior motives.